User manual


On the home page, you enter basic information about the location of the power plant and use the Calculate button to calculate the yield of the solar power plant. To determine the inclination, orientation and horizon, the phone needs to be calibrated. To calibrate the sensors, follow the general calibration instructions (rotate the phone around all three axes).

Location: The location of your device is read when you start the application. In case the GPS location is not known or the GPS sensor has not been buried, you can enter the current location manually or after successful geolocation of the phone by pressing the button
You can specify an arbitrary location by using the map.

Orientation: Start the compass, turn the phone in the direction the modules will face and set the orientation.

Setting the inclination: Start the spirit level, place the mobile phone on the roof or on the surface where the modules will be located and set the inclination.

Shading: Start the horizon tool. Press the start button on the screen and start recording the horizon by moving around its axis. The horizon is recorded by tracing the crosshairs in the centre of the screen to the obstacles shown by the camera.
Report: The results can be exported to a PDF report. Sample report can be found here

---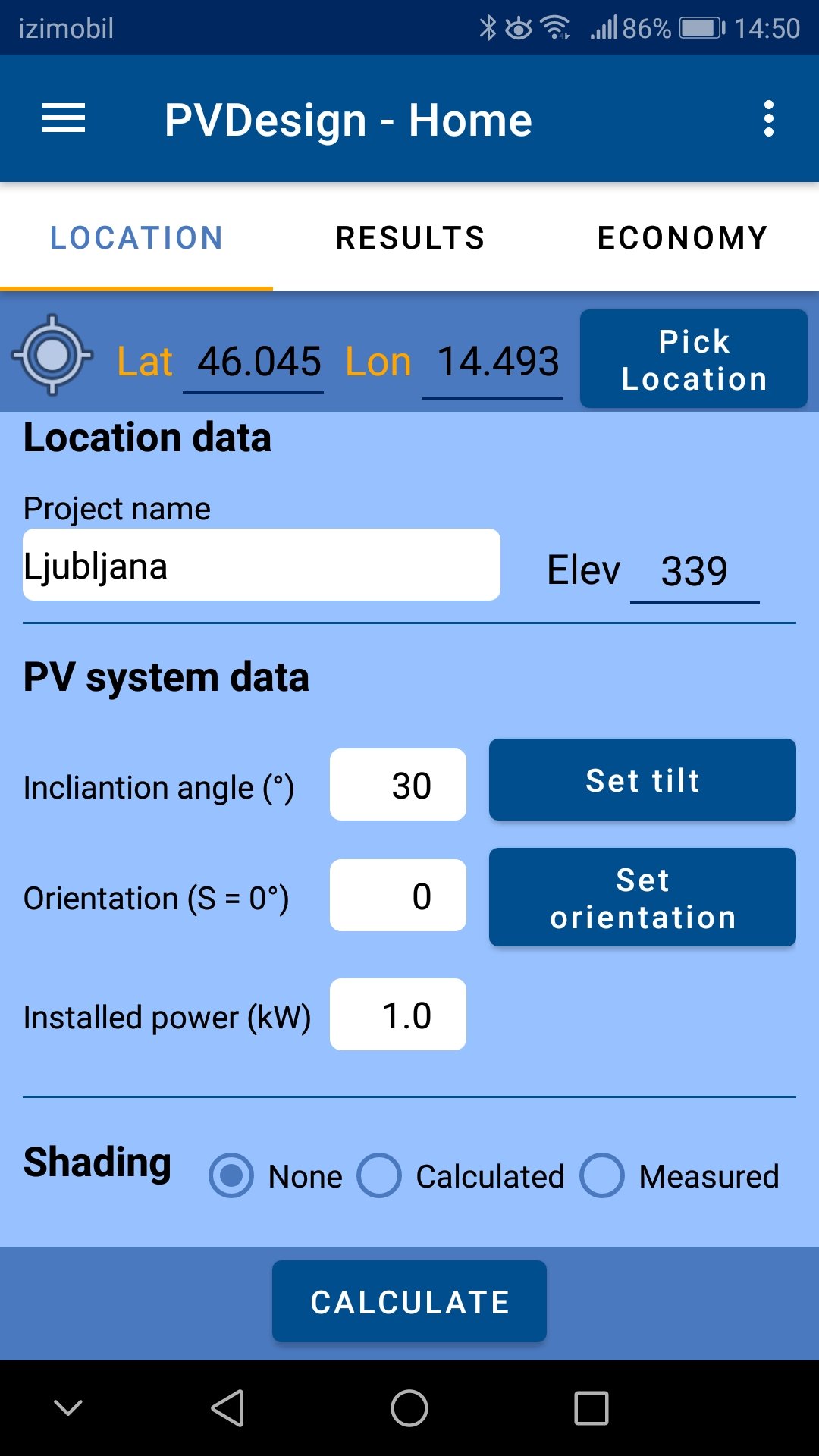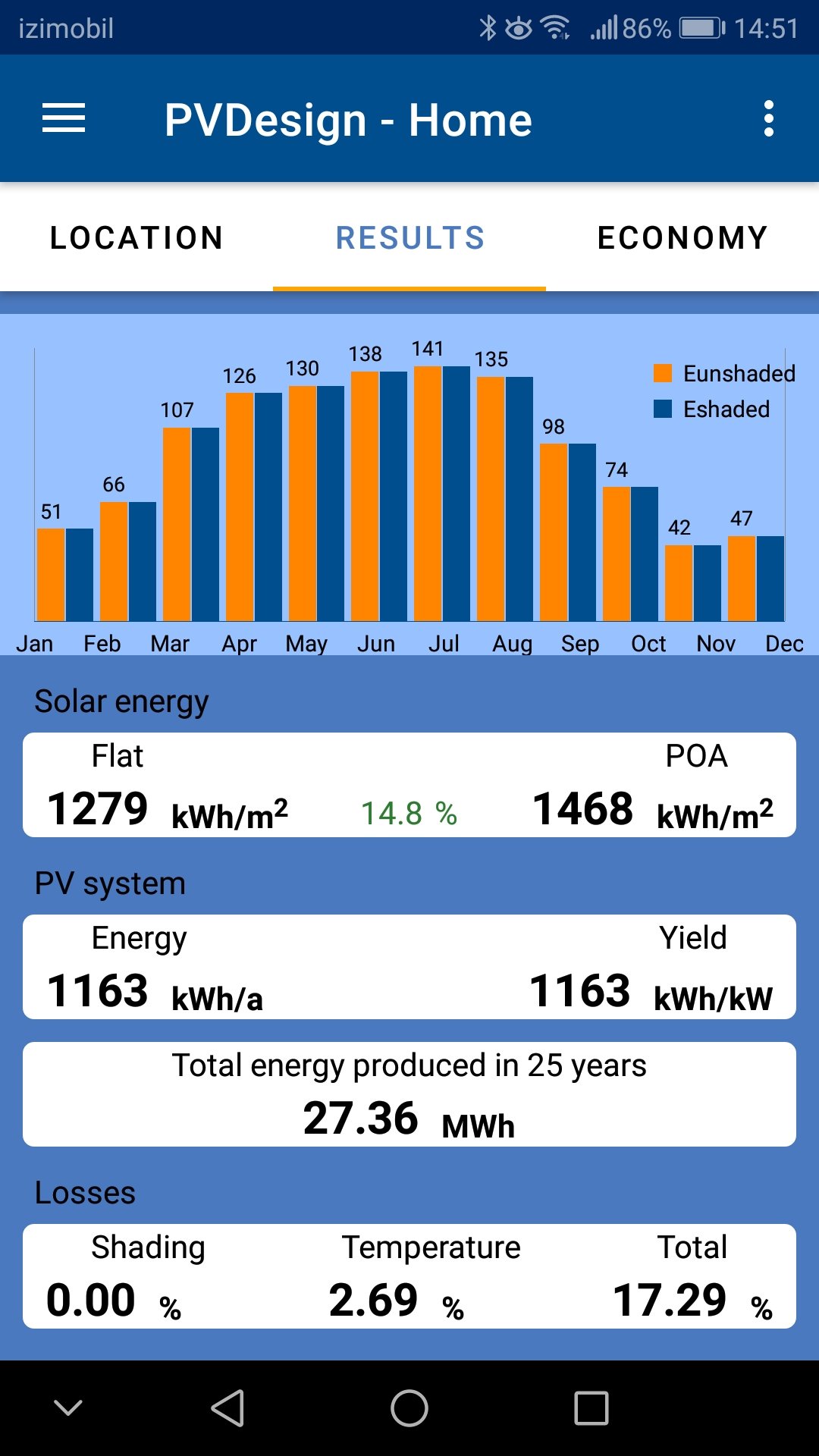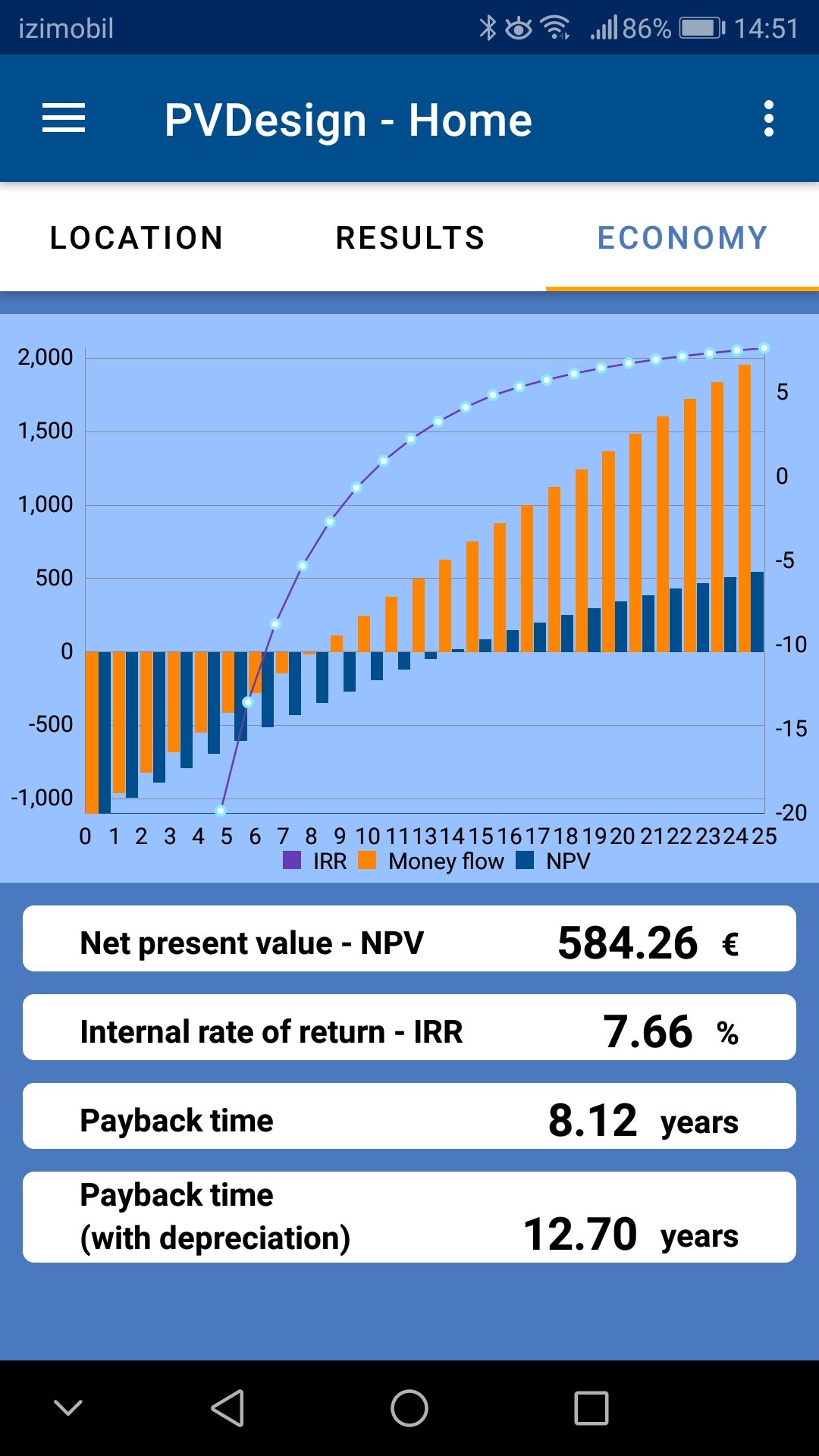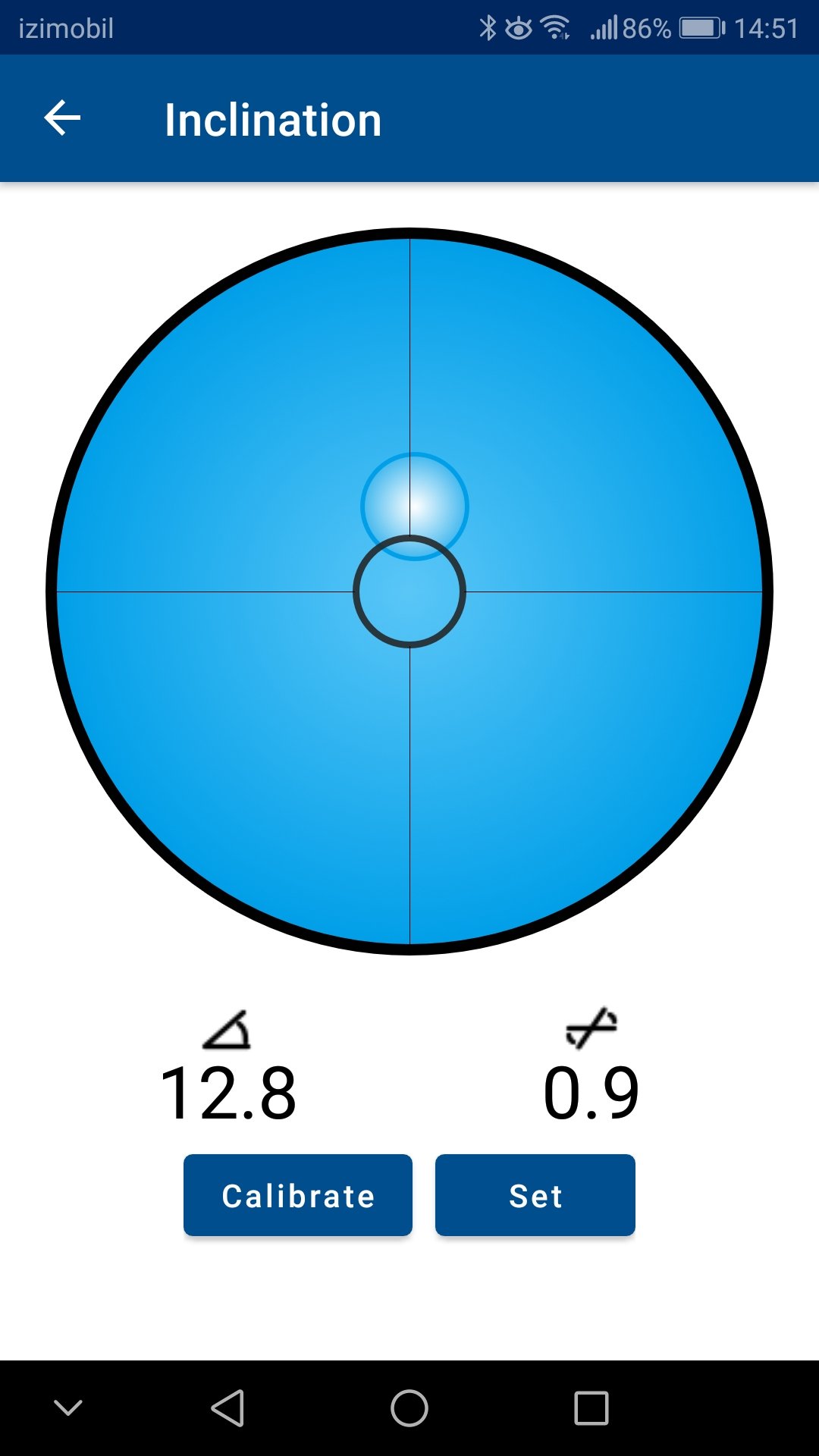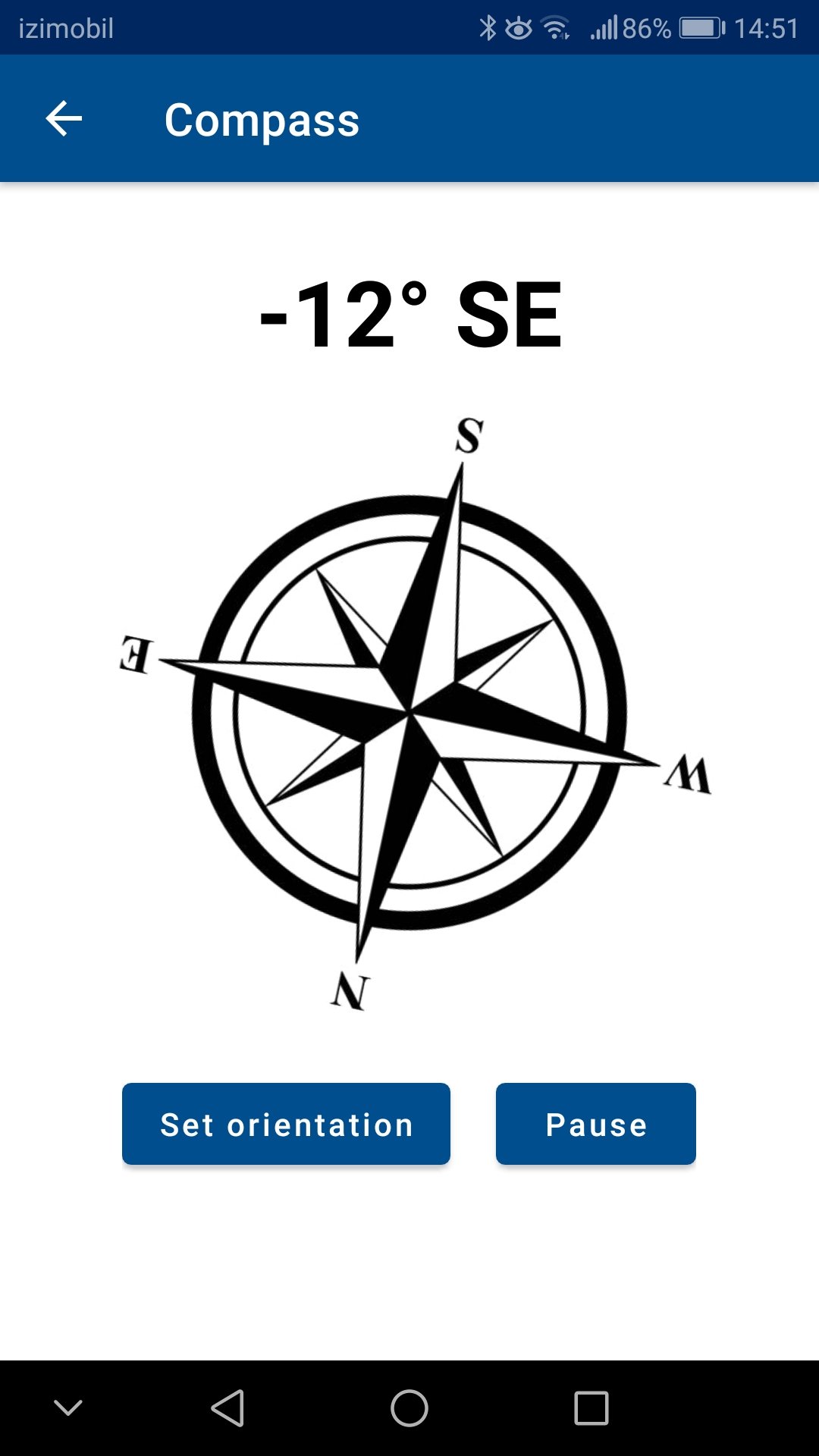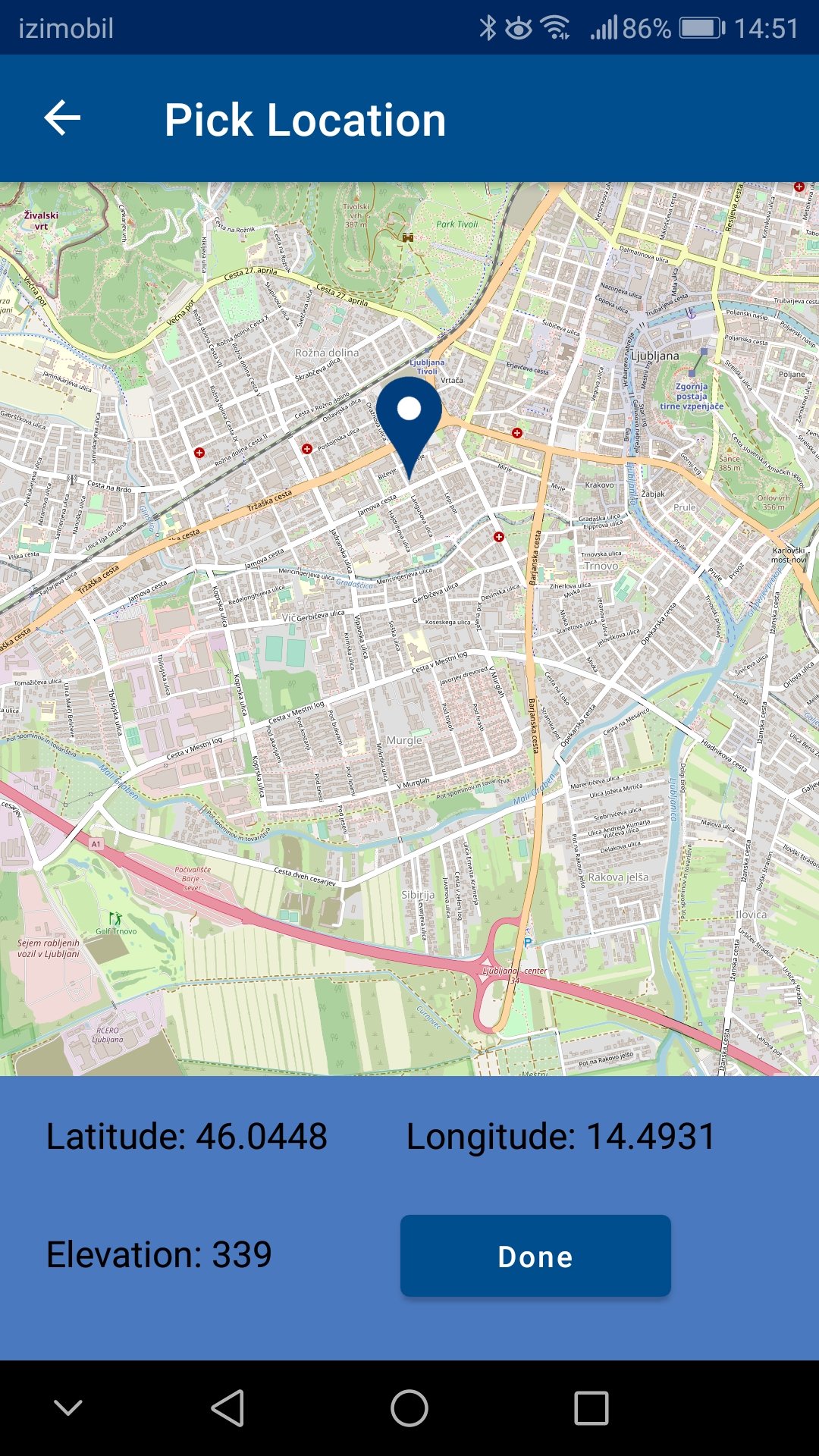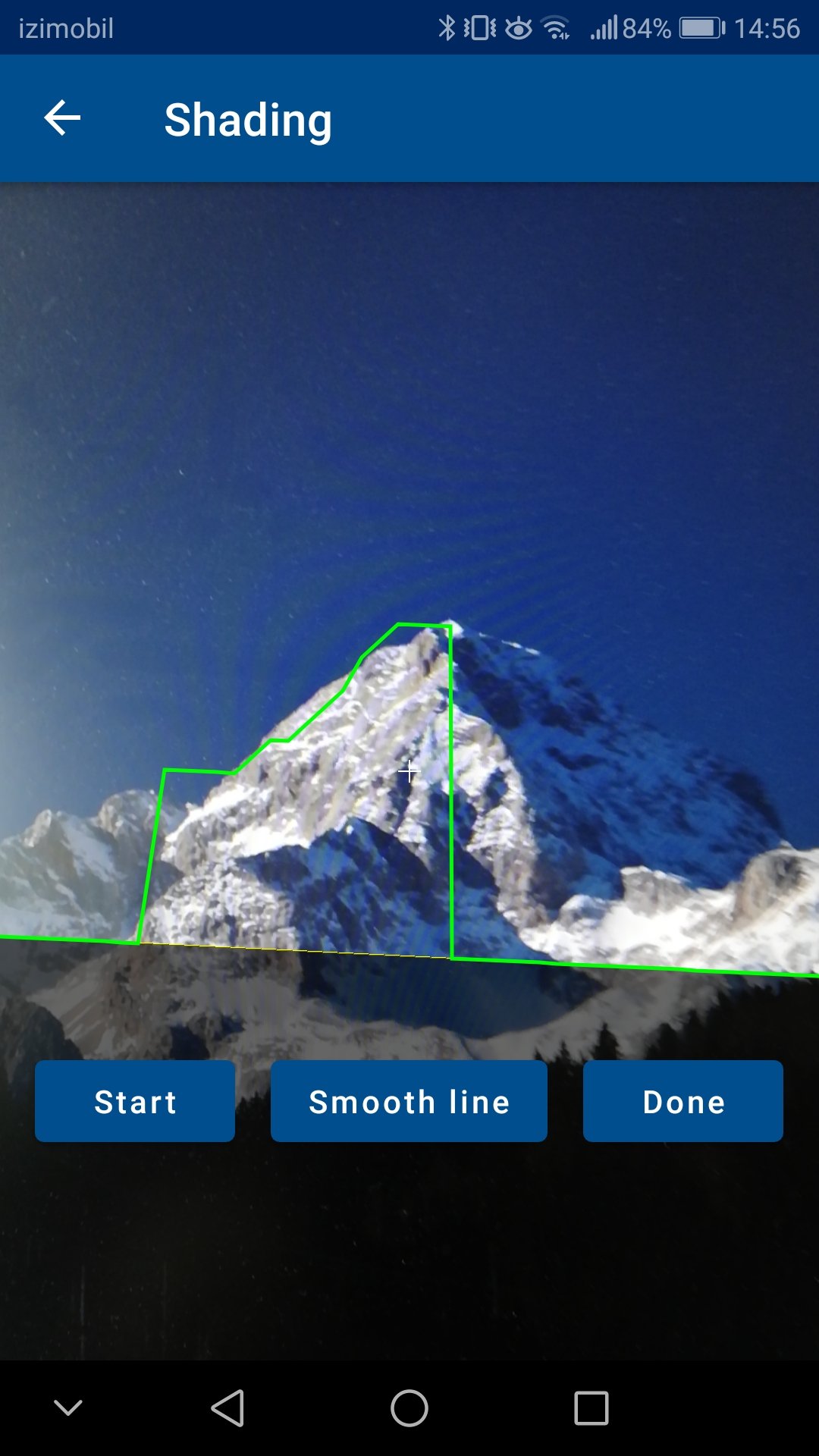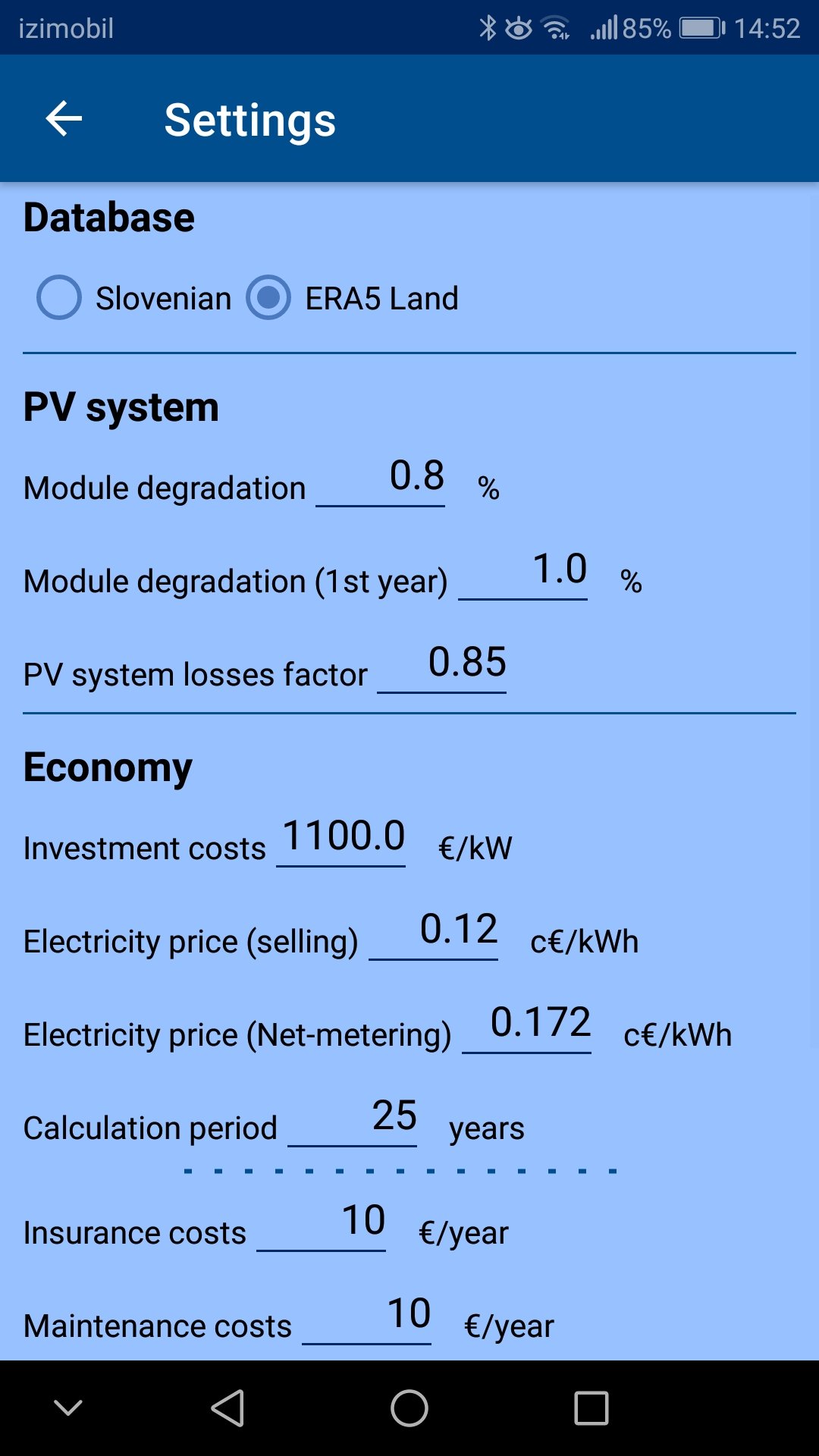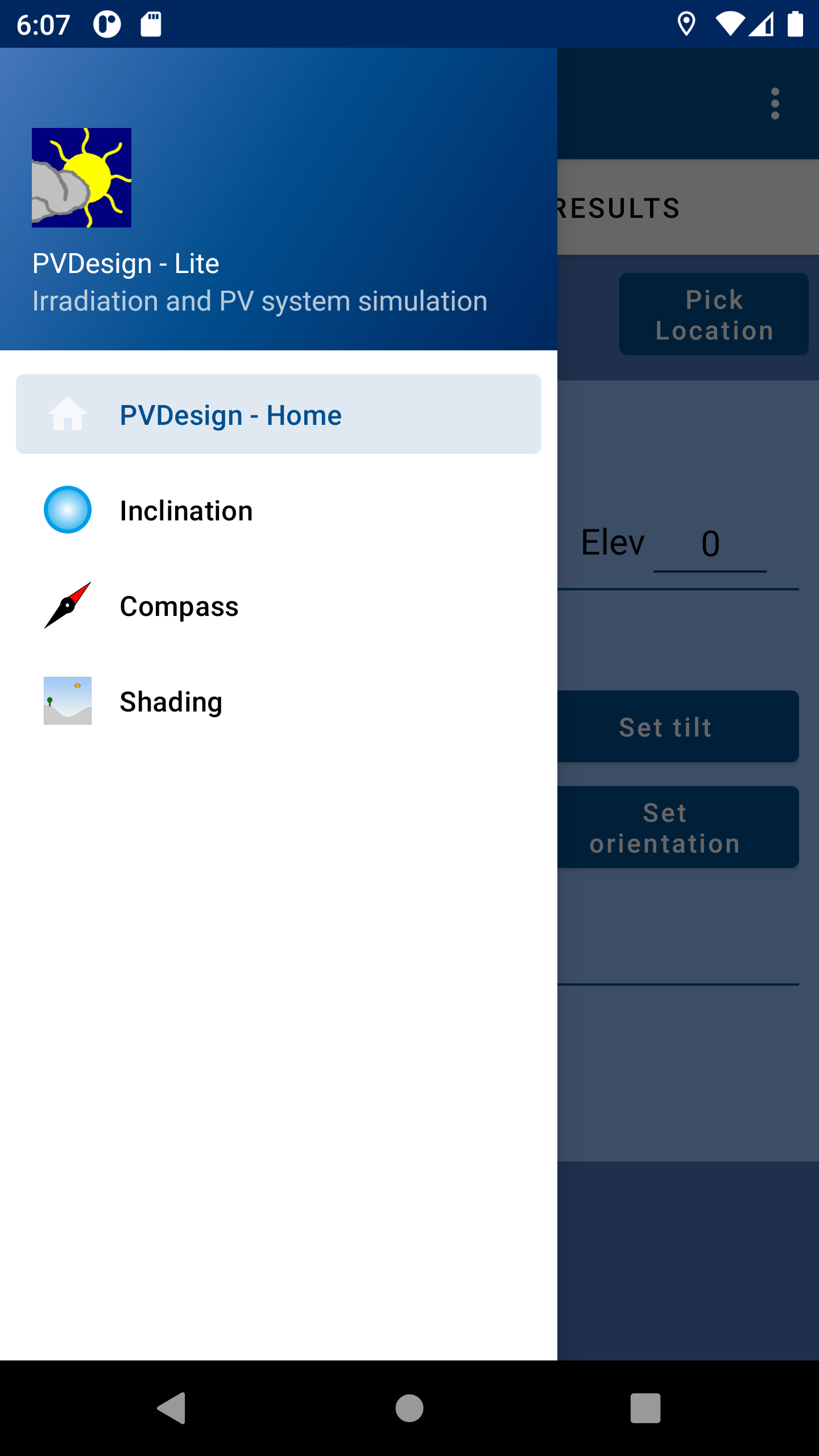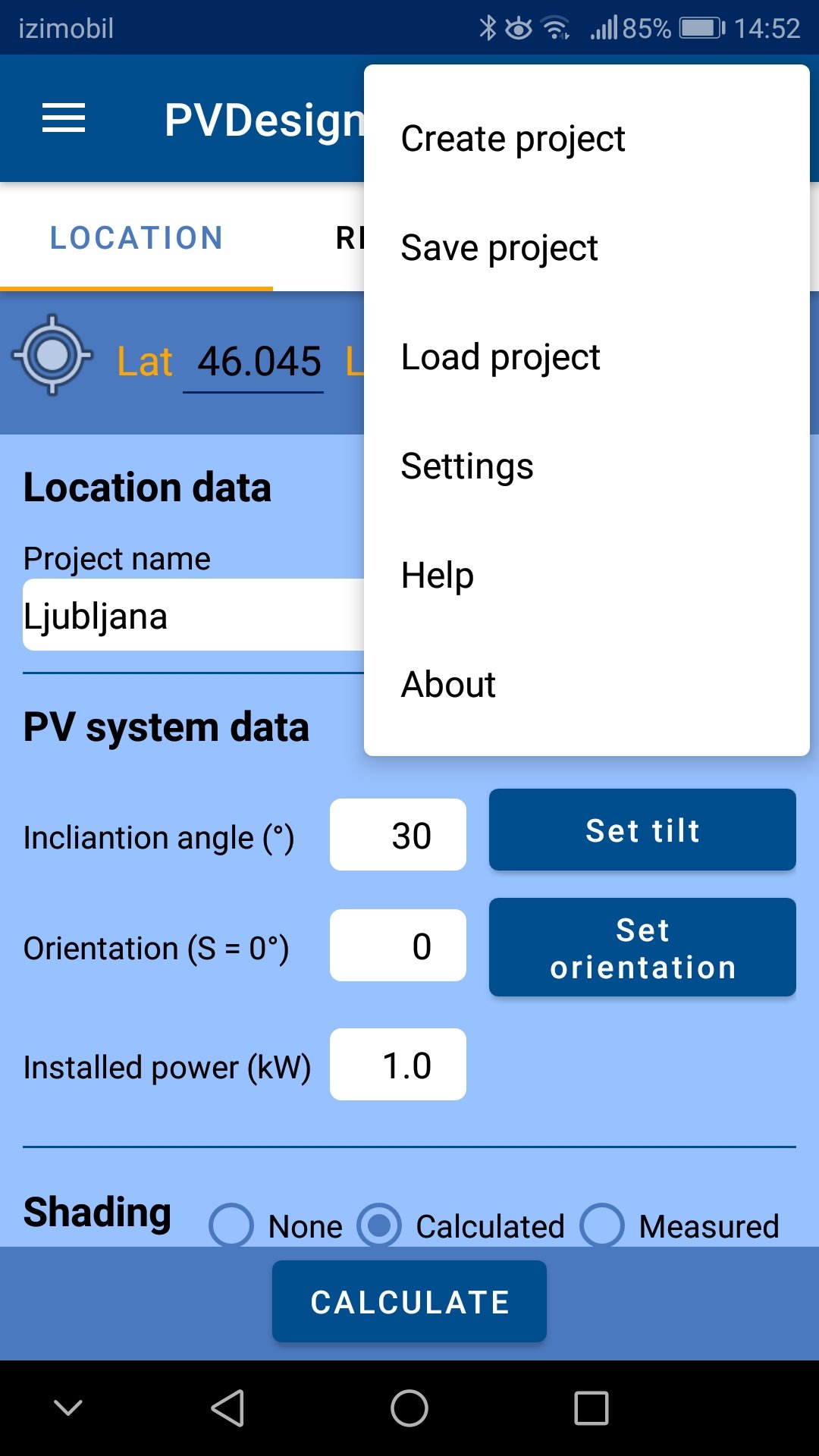 The app is available in English and Slovenian language, depending on your phone settings..
---